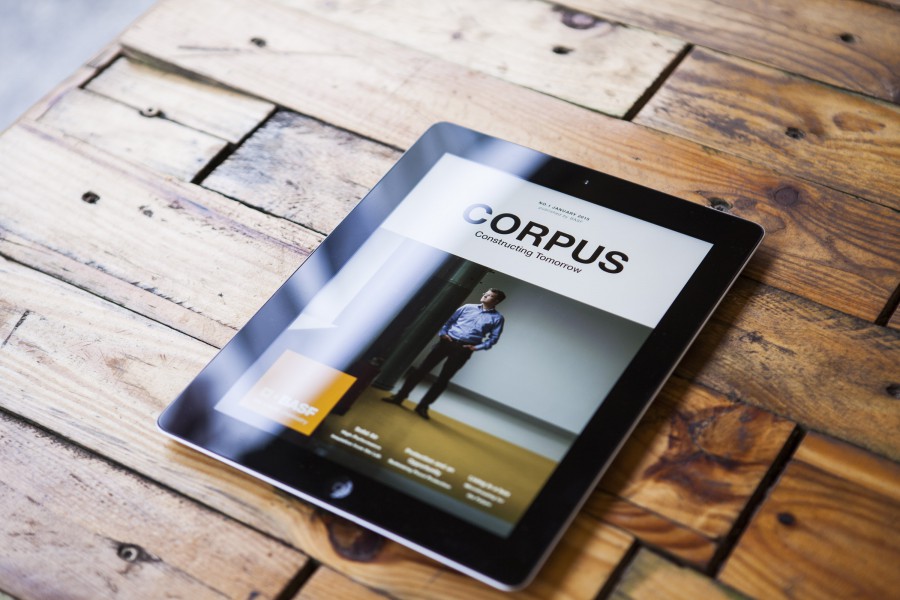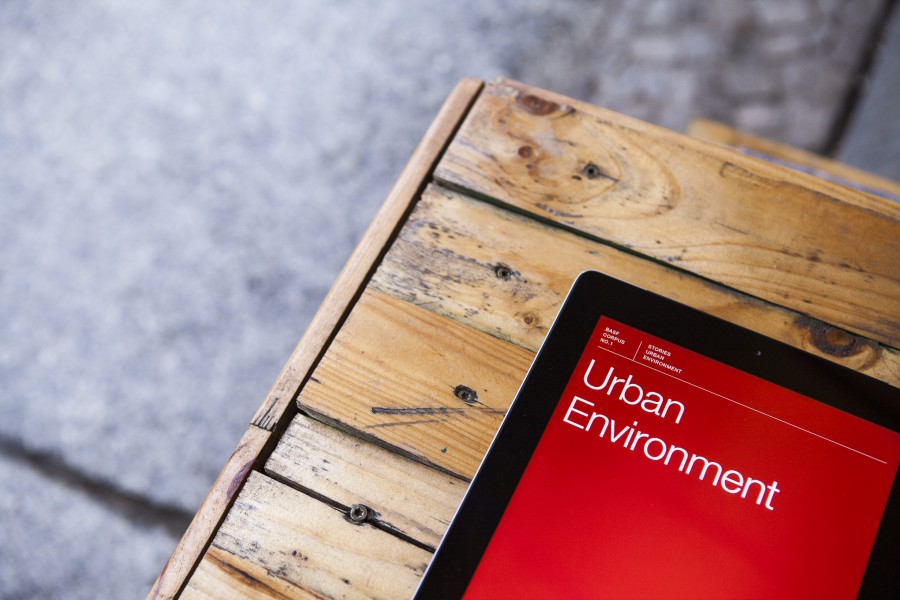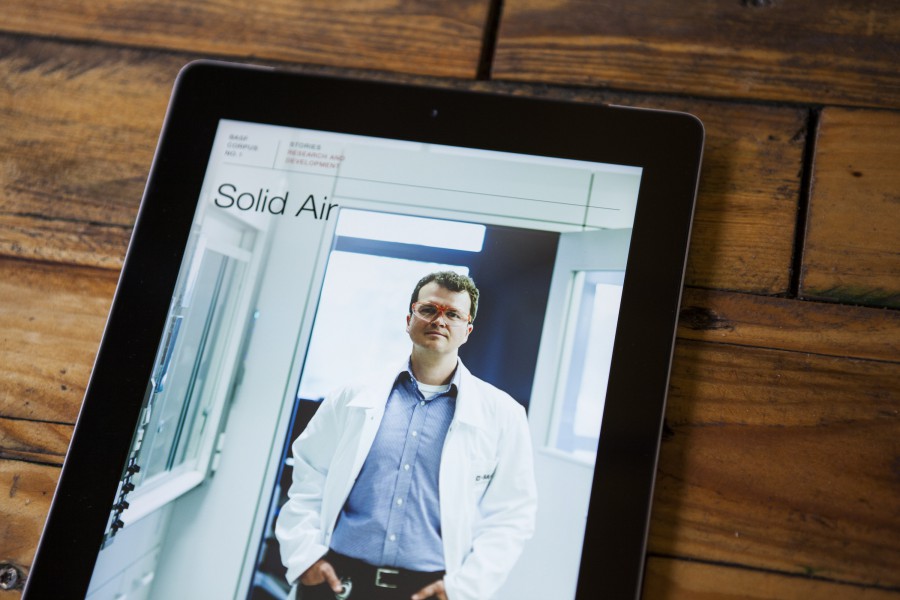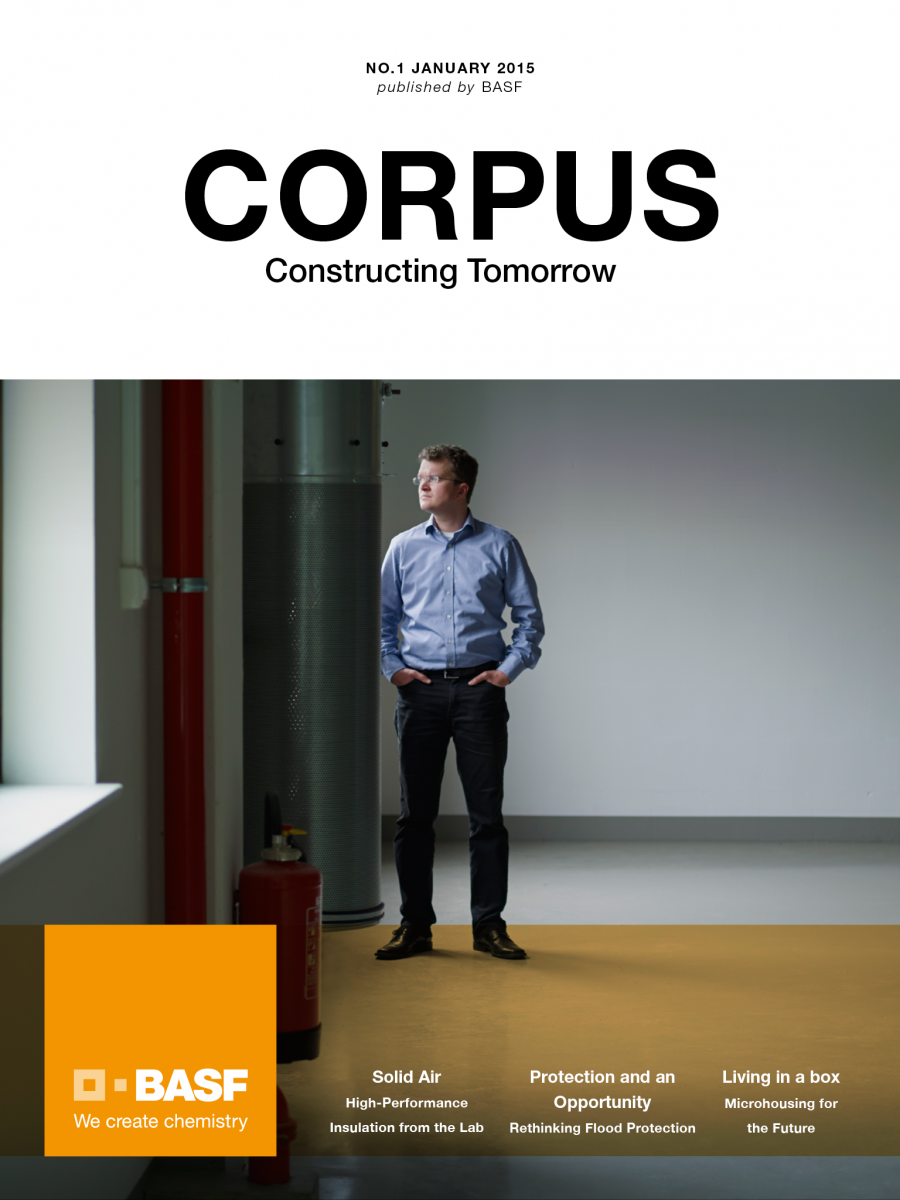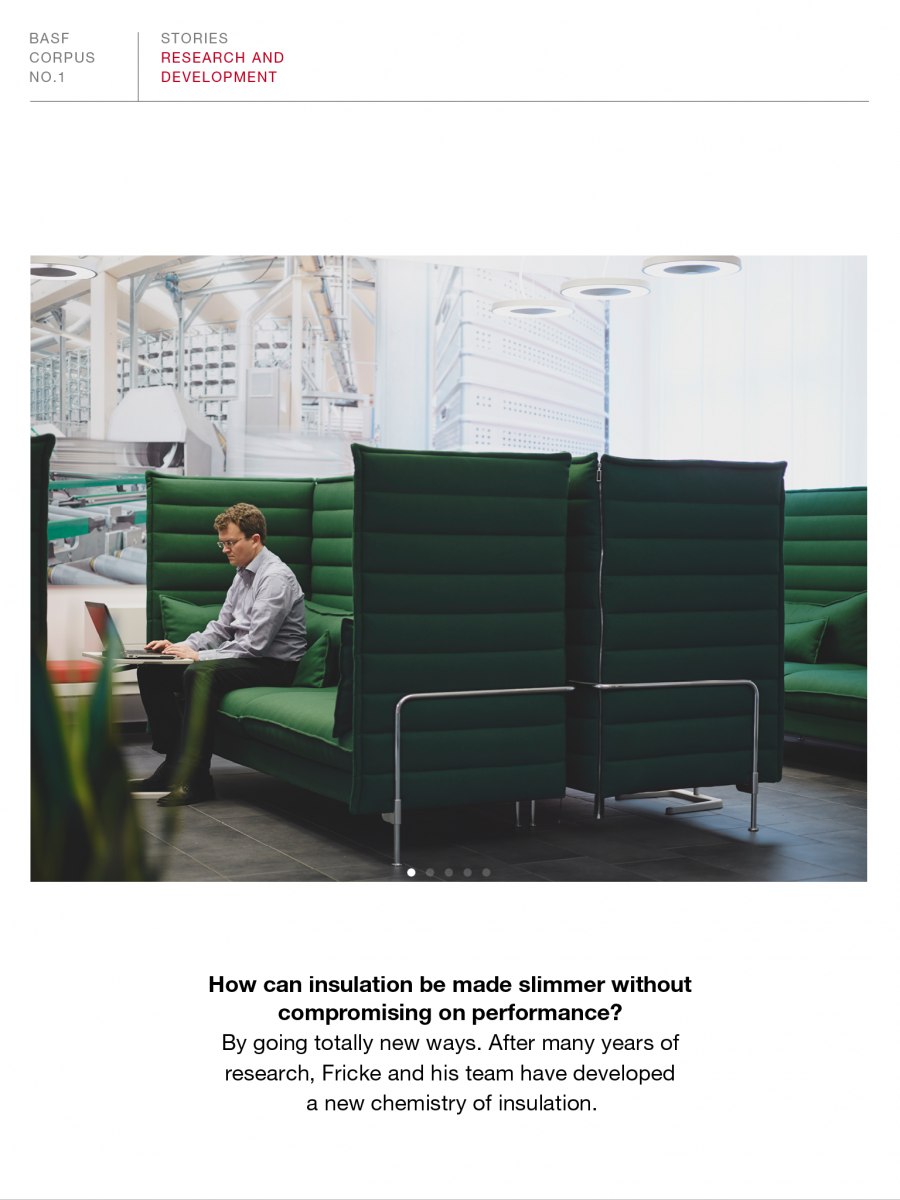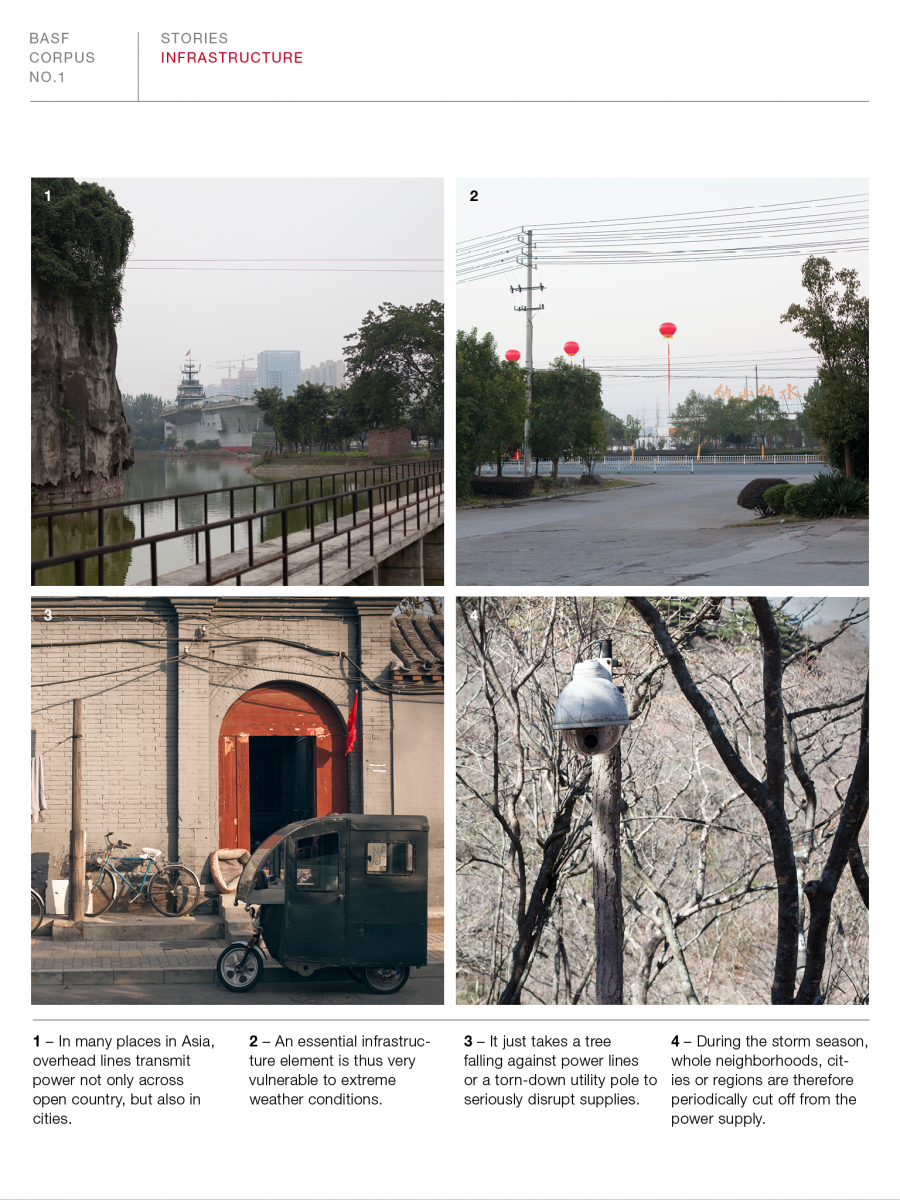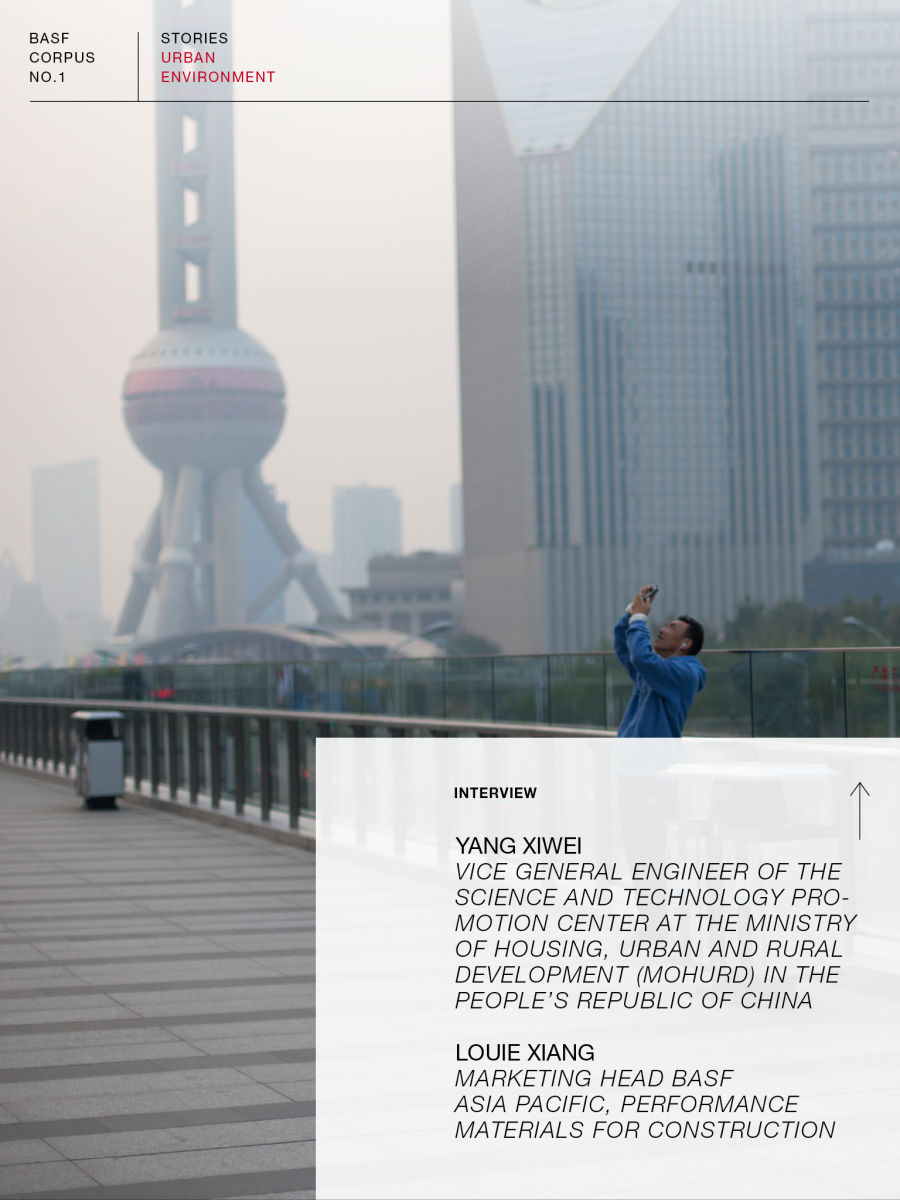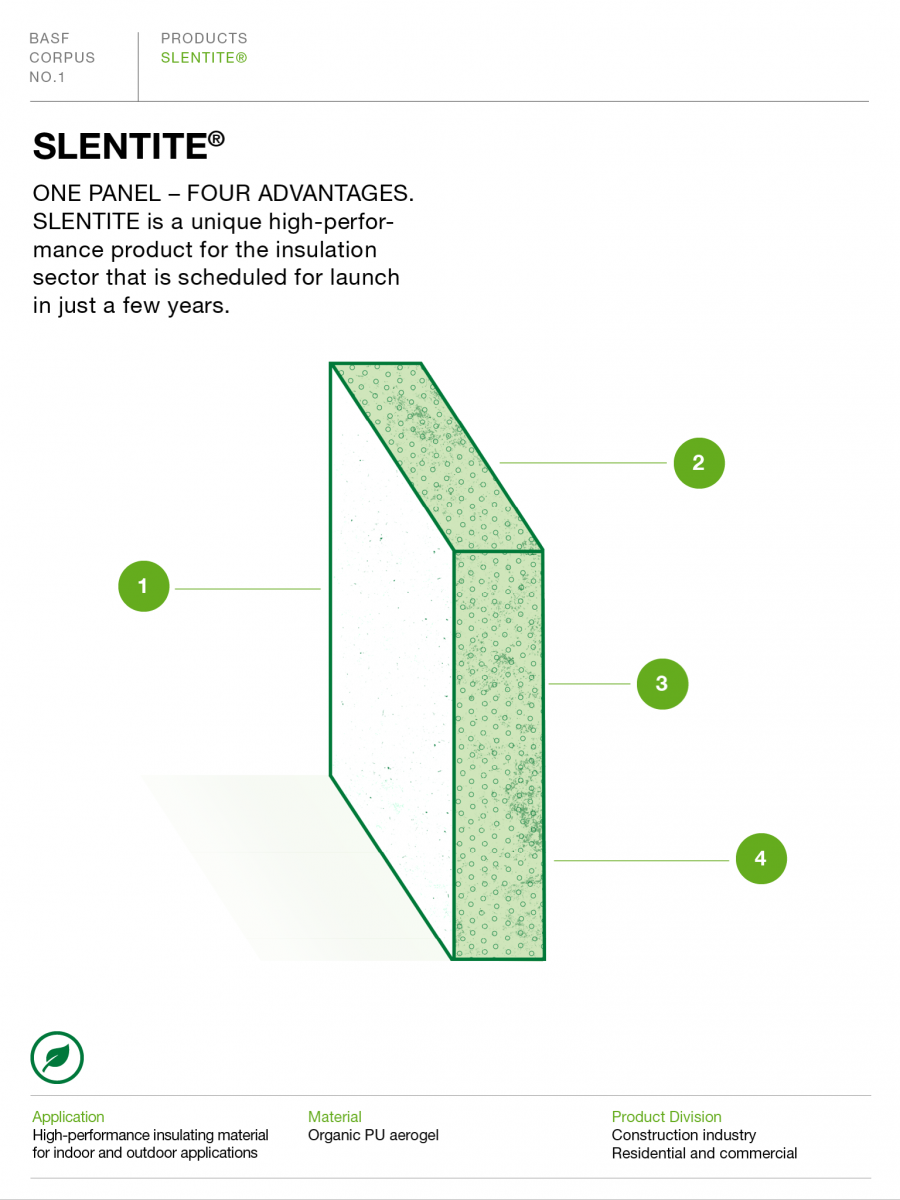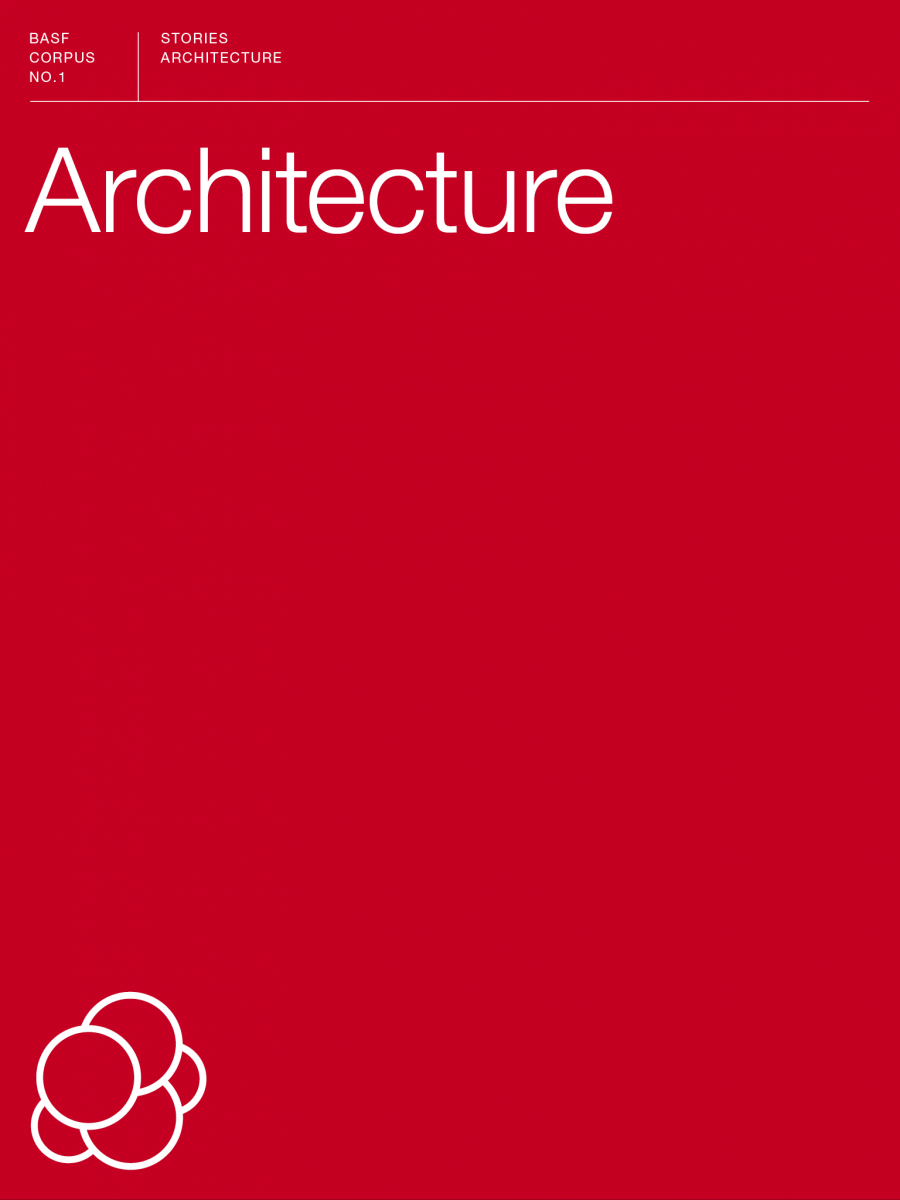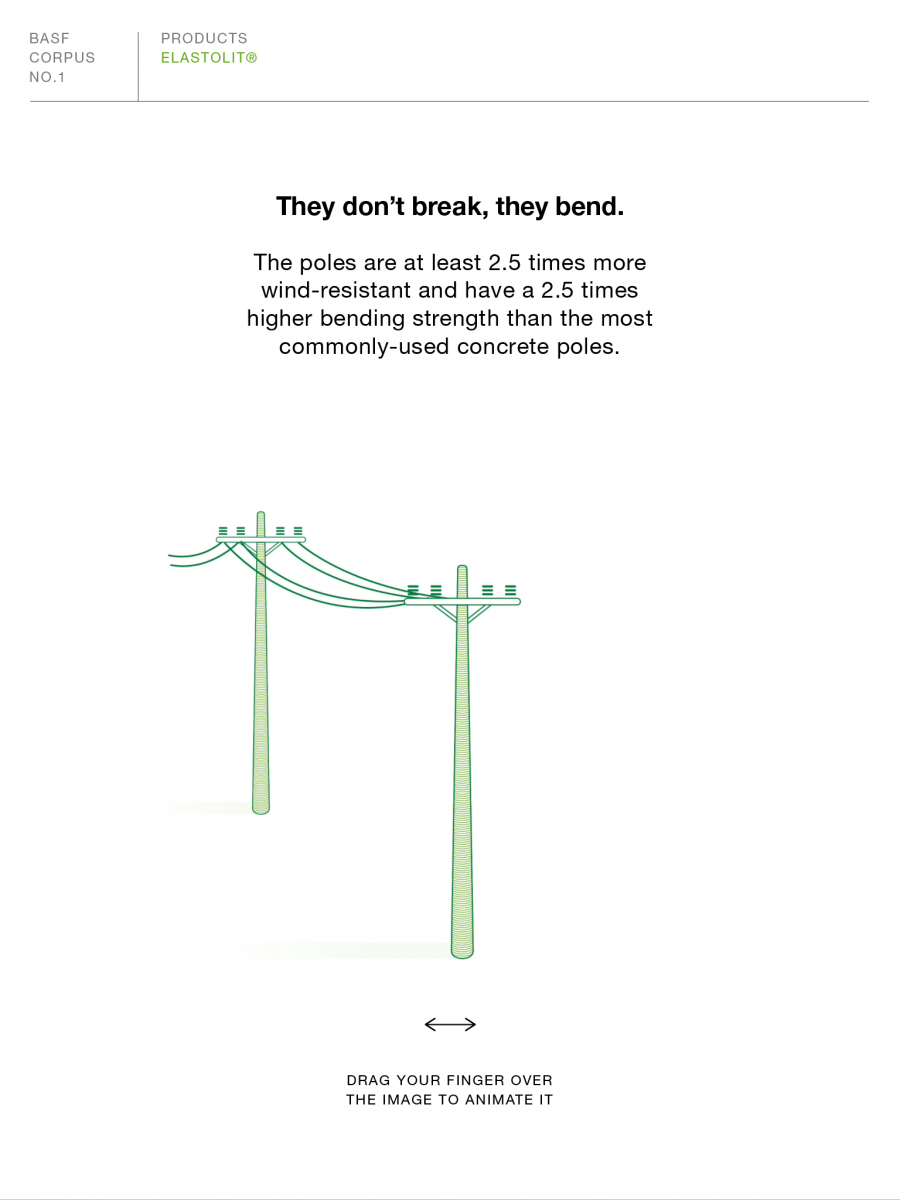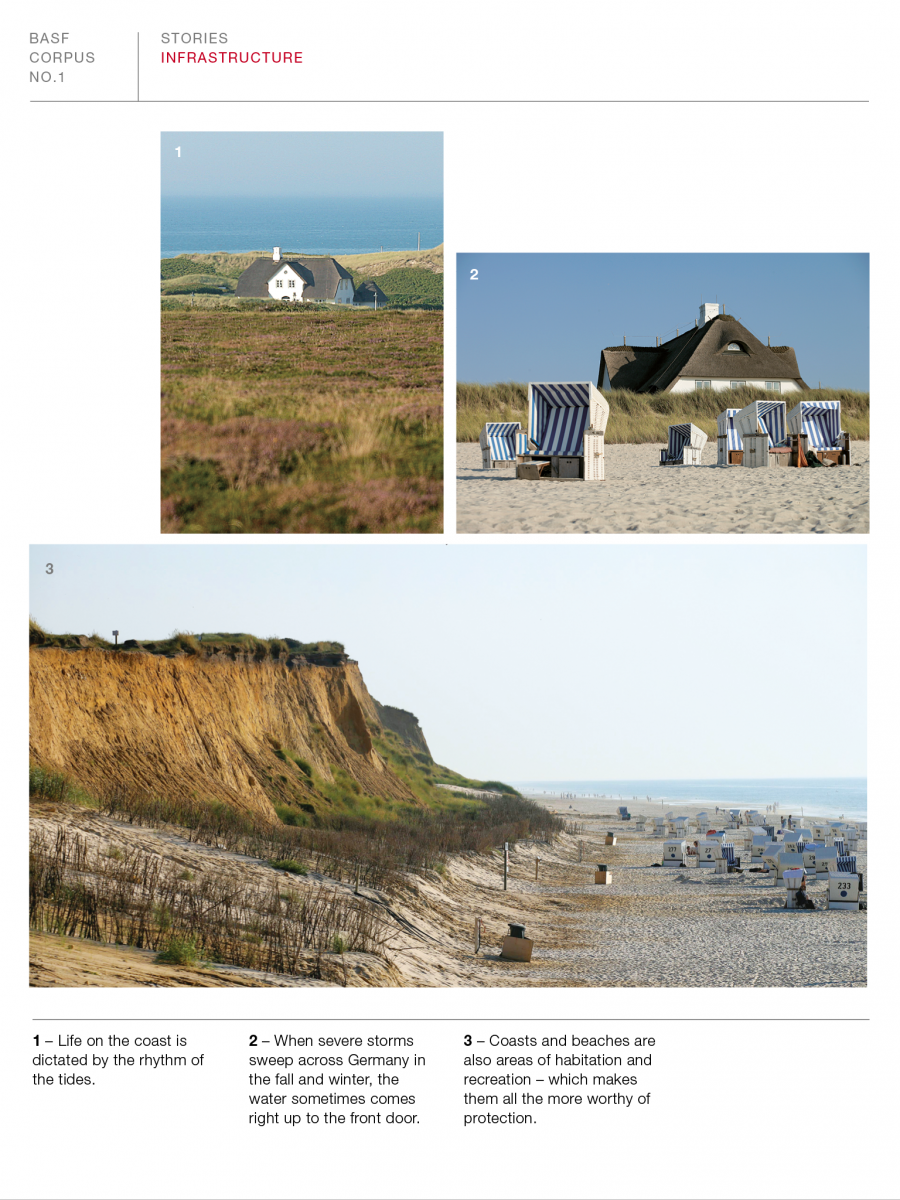 CORPUS is a new customer magazine aimed as much at decision makers in the construction industry as at architects, structural engineers, urban planners and product designers. Its focus is on the review and analysis of current issues in the fields of urbanization, architecture, infrastructure and sustainability – all of which have a major effect on how we will live in the future, worldwide.How will demographic change and the rapid growth of cities impact the architecture of tomorrow? How can ecological and urban planning challenges be mastered with the aid of new high-performance materials? Interdisciplinary work on possible responses to these and other important issues is presented interactively in CORPUS. Some of these approaches are embodied in BASF high-performance products for the construction sector, and the magazine graphically depicts and explains their characteristics and possible applications.CORPUS is appearing quarterly. The first issue is devoted among other things to the following subjects:
Integrated flood protection that offers more than mere barriers – this is the aspiration of the New Meadowlands project that is coming to fruition in New Jersey as a response to Hurricane Sandy.
Extreme weather events on an ever-growing scale are occurring repeatedly in Asia – high-performance materials can help to enhance the resilience of key infrastructure elements.
In many large cities, centrally located housing is becoming a growing luxury – how comfortable homes can be created in confined space is illustrated by a microhousing project in Washington.
CORPUS also affords a glimpse inside the labs of the world's biggest chemical company. The crucial role played by research is demonstrated by the example of Slentite, the new high-performance insulating material.
---
WHAT:  Brand Development + Video
---
---
WHERE: Lemförde & Ludwigshafen
---
BRAND DEVELOPMENT: Astronaut Magazine & UMPR GmbH
---
PHOTOGRAPHY: Alexander Schneider
---
ART DIRECTION: Anne Prinz
---